January 31, 2008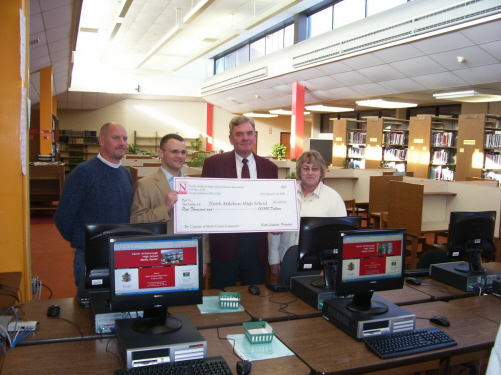 Past President Mitch MacDonald '79 and Current President Keith Lapointe '93 present NAHS Principal Bob Gay, and North Attleboro School System Technology Director Emily Nicodemus with a check for $5,000 from the NAHS Alumni Association. With the addition of a matching gift of $5,000 from the Class of 2007, all 22 computers in the Media Center were replaced.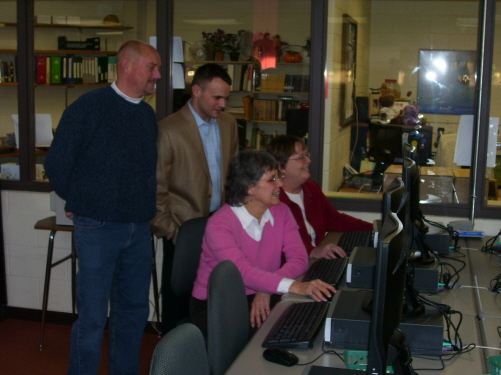 Media Specialists Ginny Benson and Jan Meierdiercks show Mitch MacDonald and Keith Lapointe the impact the Alumni Association gift will have on students. These computers are typically fully occupied every period of the school day.


Below please find some other miscellaneous pictures from the event.